Grosso Legnami
Wood has been our raw material for over 60 years.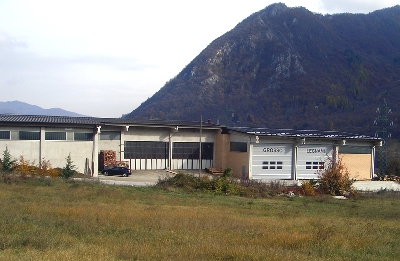 Grosso Legnami began its activity around the 1950s as a forestry and timber business.
Later, it started producing and selling firewood. About 15 years ago, the company also started sawmill activity to expand its market.
At first, Grosso Legnami made exclusively chestnut planks, but about 5 years ago the company began producing and working structural beams and beads, certified according to UNI EN 14081-1.
The available wood is extract from: chestnut, durmast oak, walnut, fir, larch and douglasia, and it's all selected wood also coming from abroad to best meet all demands of national market.
In the heating sector, we produce firewood, but also woodchips for biomass boilers and in our warehouse pure chestnut pellets are also available.
To date, Grosso Legnami s.r.l works wood in the forestry sector, from transport to the finished product, taking care of the entire chain of the "wood product", thus being able to optimally respond to customer needs.
Grosso Legnami Srl

lo staff